Star Wars Episode VII: Is This The Stormtrooper Helmet?
by Joel D Amos at . Updated at . Comments
We've got what we believe is the first look at the helmets for the Stormtroopers and Snowtroopers for J.J. Abrams' Star Wars: Episode VII. 
Of course, the helmets for the Stormtroopers in Star Wars Episode IV through Star Wars: Episode VI are downright iconic and as Abrams' Star Wars takes place 30 years in the future it would make sense that he would borrow from the original designs by Ralph McQuarrie and Joe Johnston -- while updating it for its futuristic look.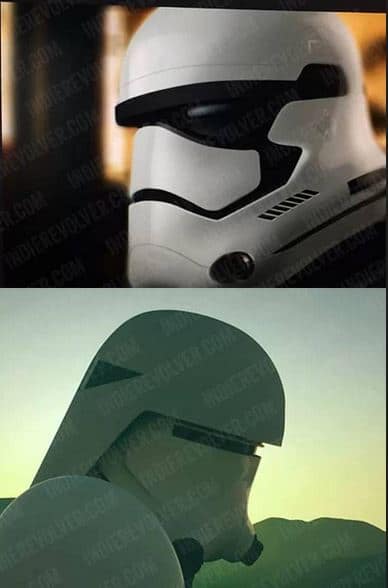 The above pic, posted by Indie Revolver, comes a day after we ran a great photo of Mark Hamill's Jedi look where he's sporting quite the older and wiser Jedi beard.
And earlier this week, Movie Fanatic discovered that Harrison Ford was clear to go back at work and that filming would re-commence at the end of the month. 
Yes, folks, it's all coming together for that December 18, 2015 release date! Can you tell we're just a little bit excited?