As Seth MacFarlane is gearing up to shoot his follow-up to his wildly successful Ted ($550 million global gross), we've got news that two smaller players will return to reprise their roles in Ted 2.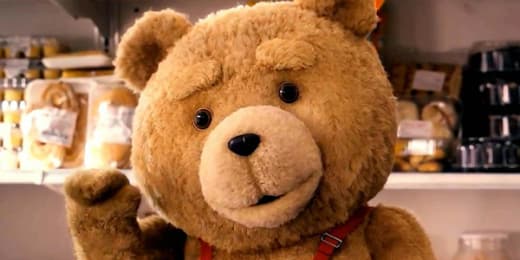 First, Patrick Warburton has agreed to come back -- although no word on whether his love (Ryan Reynolds!) will reprise his role!
Also coming back (and thankfully so) is Jessica Barth who will return as the foul-mouthed Tami-Lynn. You might recall that Barth stole scenes left and right as Ted's love interest.
As we previously reported, Amanda Seyfried has replaced Mila Kunis as Mark Wahlberg's love interest. Kunis told us it was due to scheduling problems. She'll be missed.
Watch Ted online to get ready for the big sequel and get ready for an avalanche of new Ted quotes to come our way when Ted 2 hits theaters June 26, 2015.