The Goonies 2: Josh Brolin Updates, "I'll Believe It When I See It"
by Joel D Amos at . Updated at . Comments
Josh Brolin visited The Tonight Show with Jimmy Fallon and before he could talk about his current movie, Sin City: A Dame to Kill For, the host went right to the movie we're all waiting to see -- The Goonies 2. We like that he even sported his red bandana from the movie in the interview!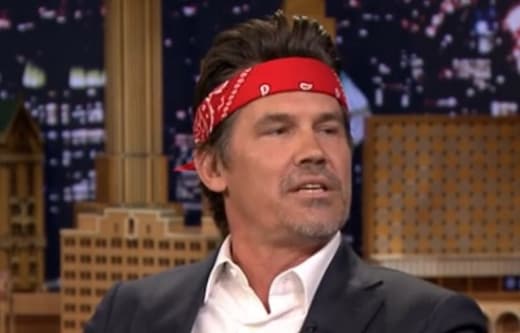 "It's gotten to the point where they have said it so many times where I'll be this character [mimics a man in a walker], I would do it! I would do it," Brolin said.
Fans of those The Goonies quotes have been waiting for decades to find out what happens next to their favorite characters.
But, when director Richard Donner said a sequel is happening, anticipation for it hit a fever pitch.
We were excited for The Goonies reunion at Comic-Con, but then it was canceled. That is clearly not a good sign. And Brolin seems to know it too.
"Every five years, I keep hearing that we're going to do it, and then I'm like... And then finally, when you hear something like Richard Donner saying it... but it's on TMZ, so you can't believe it. It's like, 'Yes! We're going to do it!' And I'm like, 'It says TMZ on the bottom, man!'"
Watch The Goonies online and see what all the fuss is about.