The Quiet Ones DVD Review: True Terror Tale Comes Home
by Joel D Amos at . Updated at . Comments
The Quiet Ones made a bit of quiet noise when it hit theaters earlier this year, and now it should have a much wider audience as The Quiet Ones DVD, Blu-Ray and digital download premiere.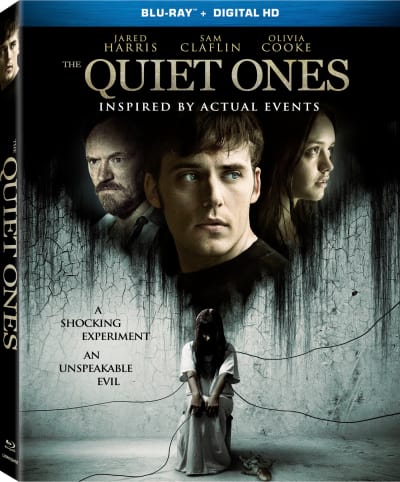 Jared Harris stars in The Quiet Ones as a British professor who specializes in the supernatural and has embarked on an experiment to prove that otherworldly entities can be created by man out of an environment that is filled with duress, sleep deprivation and more. His accomplices in this effort are Catching Fire star Sam Claflin and Olivia Cooke.
When you witness The Quiet Ones trailer, you see a tease for a story that is downright terrifying. And what makes it even more frightening is the fact that it's based on a true story of these experiments being conducted in the 1970s.
Harris' professor also believes that there is a connection between the mentally ill and the supernatural and he hopes that his experiments will put him on the map of academia fame and fortune. What happens, by all accounts, was pure infamy and fear.
The Quiet Ones' bonus features delve deeper into the real life world and also the filmmaking process of bringing a haunting true tale to life.
Our favorite has to be the Manifesting Evil: Visual Effects. For those who are interested in the how-to of filmmaking, this is a master class in minimalist effects that generate the largest response from the audience. As they say in all walks of life, sometimes less is more, and this bonus feature shows how director John Pogue managed to get scares out of his audience by having them use their imagination more than putting fear in front of them.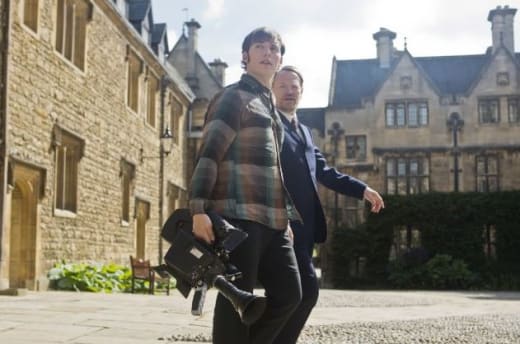 Welcome to the Experiment is also a treat of a bonus feature as it looks at the entire production as a whole. Pogue and his team were the right people for the job and to get a front row seat into how they made this maniacal magic is priceless.
The deleted scenes are interesting, albeit not necessary, and after seeing them, it's easy to see why they were cut from the theatrical release. And a bonus feature that we're used to seeing on comedy DVD and Blu-Ray releases is a welcome joy on The Quiet Ones home video. The Gag Reel makes its horror presence felt and given the tension that making this movie (and watching it) emitted, having a laugh is a good release.
For more on the film itself, check out our theatrical The Quiet Ones review, and be sure to watch The Quiet Ones online and witness a real life horror experiment come to life.