The doll from The Conjuring is getting an origins story with the arrival on October 3 of Annabelle.
That doll is pretty darn scary and judging by our first Annabelle trailer, discovering the beginnings of this horrific doll might be pretty darn fun for filmgoers -- if you're into that sort of thing!
Warner Bros. has released a TV spot for the upcoming horror flick that begins when John thinks he has found the perfect gift for his expectant wife Mia. It is a rare, vintage doll in a pure white wedding dress -- and one Mia has been searching for since she first became aware of the doll's existence.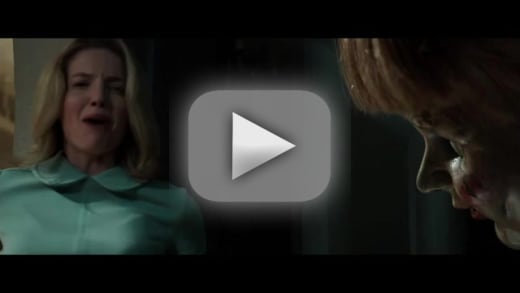 Then, one evening, their house is taken over by a satanic cult who attacks the couple and leaves more than bloodstains and a lifetime of nightmares for the young lovebirds.
Their beloved doll is now possessed and life will never be the same.
Check out what Annabelle became before you see her origins and watch The Conjuring online.