Batman v Superman Dawn of Justice: Ben Affleck Connects to Batman's Rage
by Joel D Amos at . Updated at . Comments
It does not matter who plays the Dark Knight over the years, one thing is congruent: The actor who wears the suit must know how to play angry and not just any kind of rage, but the type that has boiled inside one's soul for decades. That'll happen when you watch your parents murdered as a young boy!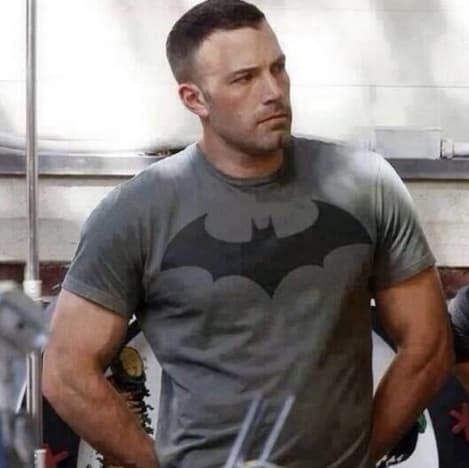 The moment the casting was announced of Ben Affleck as Batman, we knew that the man who has had more ups and downs in his career than the best Magic Mountain rollercoaster would nail that part of the job.
While talking to The Sunday Times, Affleck explained the history of Batman's anger and how he could relate to it on many levels.
"I think it's a necessity, historically, in the tradition of these films. For me, anger is so deeply buried and contained that when it does kind of come out, it comes out in stronger bursts. I tend to be respectful, polite, get along, put up with, put up with, put up with... then, when it finally emerges, it's not something I have a ton of control over. I'm not gonna go into a Wolverine berserker rage, but I do have a [temper], I do," Affleck said.
"That is an interesting thing that you point out. That's my personality. By the way, that's a character flaw, I think. I should sit down and say, 'Listen, I just want to let you know what happened there wasn't OK,' instead of going, let it go, let it go, let it go ... 'Ah, that's not a big deal,' until finally you just pop!"
Well, Affleck can now kill two birds with one stone joining Gal Gadot as Wonder Woman and Henry Cavill for his second tour as Superman when Zack Snyder's Batman v Superman: Dawn of Justice lands in theaters March 25, 2016. He can find a nice release for those repressed anger issues and finally become the superhero that he's dreamed of!
Watch Man of Steel online to get ready for Snyder's highly anticipated follow-up.