The third Bill & Ted movie has been discussed for some time, including when Keanu Reeves first admitted that it was coming. It appears to be a serious reality with a script completed and ready to shoot.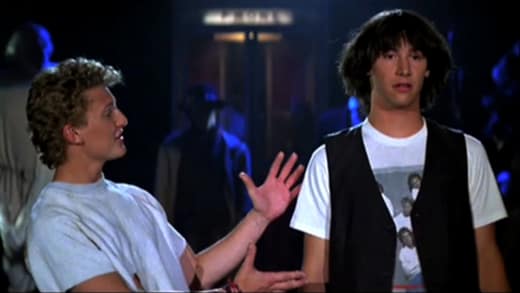 Alex Winter, the other half of our comedic, dim-witted yet good-natured with a heart of gold duo, talked to Yahoo Movies and gave us an update.
"[Bill & Ted] will be 40-something and it's all about Bill and Ted grown up, or not grown up. It's really sweet and really (expletive) funny," Winter said.
"But it's a Bill & Ted movie, that's what it is. It's for the fans of Bill & Ted. It fits very neatly in the [series]. It's not going to feel like a reboot. The conceit is really funny: What if you're middle-aged, haven't really grown up and you're supposed to have saved the world and maybe, just maybe, you kinda haven't?"
We're seriously intrigued and given so many actors' sudden willingness to revisit their past, a la Harrison Ford and Han Solo in Star Wars: Episode VII and even Reeves with Speed 3, if the story is right, we always say there's nothing wrong with that.
Watch Bill & Ted's Excellent Adventure online to see how it all got started.