When it was announced that a new Blade Runner was in the works, fans were outraged that one of their favorite sci-fi films would be getting a follow-up. Then, it appeared that that Blade Runner reboot would in fact be a sequel. But, how could that be without Harrison Ford or director Ridley Scott?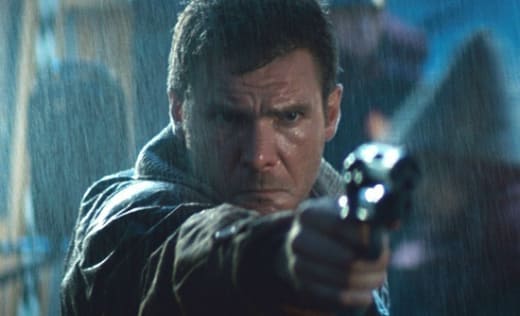 Good news arrived when Scott said he'd be willing to do a Blade Runner 2 if the script was right and it appears that he likes what he sees. And then there's the reaction of Ford, who appears to be softening on his distaste of returning to the characters that made him famous, a la coming back to Han Solo in Star Wars: Episode VII.
So this Blade Runner 2 thing is moving forward without a doubt and Scott is even talking about it a bit in an interview with Yahoo Movies UK.
"It's on the charts. I can't say when that would be yet, because of [Ford's] thing with Star Wars," Scott said. "It's a sequel. It's what happens next. It's quite surprisingly clever."
Watch Blade Runner online and tell us you wouldn't like to see what "happens next!"