In a piece of news that is more fun than real, Denzel Washington took part in an AMA Reddit Q&A to promote his film The Equalizer and it was the usual questions and answers until one fan posed a query that probably should have been asked 30 years ago.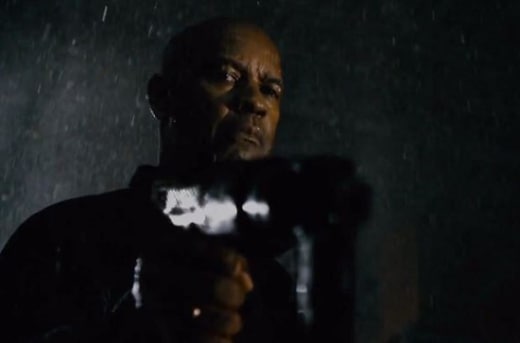 Would he play James Bond?
"The next James Bond? They better hurry up! Yes I would! Who's doing James Bond now..Daniel Craig! Did they shoot another one? Everybody should tweet Denzel is James Bond! Send it to the studio! We start the Denzel is Bond campaign today!" he said.  
"James Washington. Denzel Bond!"
We were compelled by the rumors about Idris Elba being James Bond before they eventually hired Daniel Craig (who is one of our faves).
So, the idea of a black Bond is not out of left field. Obviously there never has been one and as Ian Fleming wrote the character, that is not what he intended. But, then again, anything is possible. Fleming probably never imagined his character as Scottish either, a la Sean Connery!
The idea of Washington is fascinating also because there has also never been an American James Bond, and honestly, there probably never will be.
And that "better hurry up" part of his answer also speaks to why this wouldn't work -- at the age of 63, Washington is a little too old to play the man with a license to kill. In the meantime, we'll gladly see Washington in action -- as teased in The Equalizer trailer -- in his upcoming film, due September 26.
Meanwhile, Bond 24 is about to start shooting in London, with Craig wielding the weapon!
Watch Training Day online and check out Washington in action… right now!