Who could forget when Charlie Hunnam quit Fifty Shades of Grey? No one who followed the highly anticipated film version of E L James' bestselling book surely could.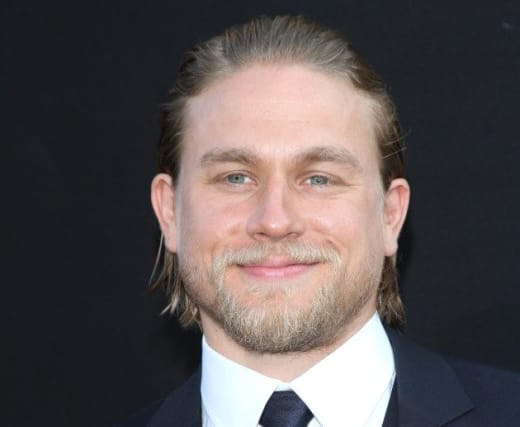 Hunnam was set to play Christian Grey and producers had to move quickly to replace him with Jamie Dornan who, as it appears from that Fifty Shades of Grey trailer, moved effortlessly into the role.
Now that Sons of Anarchy is beginning its final season and Hunnam is out promoting his hit show, he was asked about why he left Fifty Shades of Grey and there was much more to it than what he previously said -- his "immersive TV schedule."
Turns out, it was much more of a deeply emotional and frankly physical reason Hunnam left the project that also stars Dakota Johnson.
"I was going to finish Sons at like 11 p.m. Friday night, get on the plane Saturday morning to Vancouver for Fifty, missing the whole first week of rehearsal and start shooting Monday morning," Hunnam told Moviefone.
The star was committed to appear in the follow-up Crimson Peak for his Pacific Rim director, Guillermo del Toro. 
"I was going to shoot that film (Fifty Shades of Grey), wrap that on the Wednesday, and the following Monday I was going to start shooting Crimson Peak in Toronto. I just had like ... frankly, something of a nervous breakdown."
Who can blame the guy for spreading himself too thin?
The reasons for him dropping out were much more personal and had a lot less to do with not liking the subject matter, or not wanting to face fans who could revolt if the film wasn't good. It was simple devotion to a helmer who had meant a lot to him -- del Toro -- and an emotional stress that was bordering on completely unhealthy.
Watch Pacific Rim online and see why Hunnam kept his loyalty with del Toro!
And be sure to click through and check out his replacement, Dornan, as he tackles Fifty Shades of Grey in our slideshow below.