Guardians of the Galaxy: James Gunn Reveals Stan Lee's Original Cameo
by Joel D Amos at . Updated at . Comments
For those of you (and by you we mean millions and millions) that have seen Guardians of the Galaxy, the cameo by Stan Lee was pretty terrific. But, according to director James Gunn, that was not the one they had planned.
Gunn took to his Instagram account and posted the below pic of the Lee cameo that he initially wanted. And yes, he was going to be in The Collector's collection!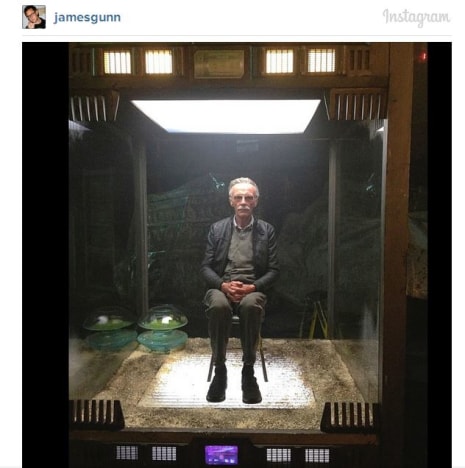 Gunn explains it further. "Rocket looks over and sees Cosmo the dog in one display case, Quill looks over into another display case and is surprised by a tentacle slapping against the glass, and Groot looks over and sees, in another display case, Stan Lee." 
We think it makes perfect sense for the continuity of the film to have cut the scene in replacement of Lee hitting on a woman in a bar in Xandar. Lee's cameos tend to be more of that route than a stunt-gag that The Collector scene honestly would have been.
Check out our video of an army of Lee cameos!
We adore those Guardians of the Galaxy quotes and the film achieved our top honor in our top 17 summer movies of 2014. And to say we're excited for Guardians of the Galaxy 2, well now, that just goes without saying.