Guardians of the Galaxy Passes Iron Man on Marvel Money List
by Joel D Amos at . Updated at . Comments
Guardians of the Galaxy has been impressing since it debuted. It set a record for an August release when it premiered.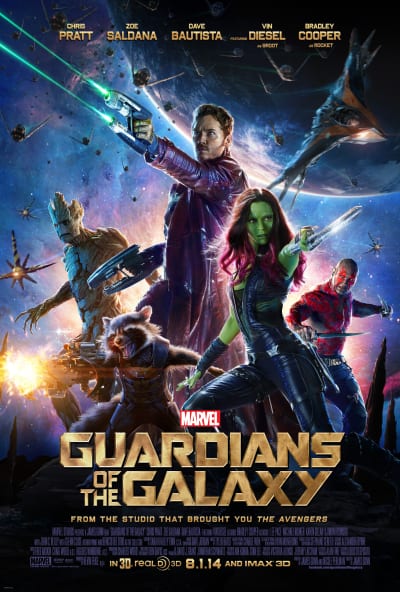 Now, it has passed a Marvel Studios icon on the famed comic book filmmaking machine's box office profit list. That's right, Guardians of the Galaxy has now made more money than Iron Man. Take that, Tony Stark!
This fact is almost fitting. Given that when people thought that few people knew about these Guardians of the Galaxy characters and that expectations were not so high, the same could have been said for Tony Stark and Iron Man all those years ago. And some could argue that that Robert Downey, Jr. starring film truly launched Marvel Studios into superstardom and started the streak that has them enjoying massive success since.
Guardians of the Galaxy added another $3.8 million to bring its total to $319.2 million at the domestic box office. Iron Man ended its domestic cinematic run at $318.41 million.
Chris Pratt and his heroes now have the third highest grossing Marvel movie in history, behind The Avengers with $623.4 million and Iron Man 3 with $409 million in domestic earnings.
No word yet on the home video for Guardians of the Galaxy, but we do know that Guardians of the Galaxy 2 is set to arrive on July 28, 2017.
Why not remind ourselves of how truly awesome the film Guardians surpassed on the Marvel list and watch Iron Man online.
Check out our favorite Guardians of the Galaxy quotes in the slideshow below!