Guardians of the Galaxy won the Labor Day weekend box office and in the process added the title of 2014's top grossing movie to its already secured title of top grossing movie of the summer. And yes, it topped our Top 17 movies of summer 2014 too!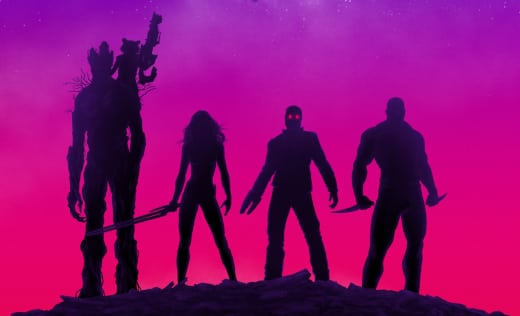 The top three were exactly the same as they were the previous week with Teenage Mutant Ninja Turtles landing in second with $11.8 million and If I Stay taking third with $9.3 million.
One of the two wide-release new movies that opened this past week, As Above/So Below, landed in fourth place with $8.3 million and closing out the top five was Let's Be Cops, adding another $8.2 million to its total haul of $59.7 million.
The other new movie, The November Man, had to be satisfied with its sixth place finish as Pierce Brosnan's return to the movie spy game earned $7.7 million.
Box office top 10:
1. Guardians of the Galaxy, $16.3 million
2. Teenage Mutant Ninja Turtles, $11.8 Million
3. If I Stay, $9.3 million
4. As Above/So Below, $8.3 million
5. Let's Be Cops, $8.2 million
6. The November Man, $7.7 million
7. When the Game Stands Tall, $5.7 million
8. The Giver, $5.3 million
9. The Hundred-Foot Journey, $4.3 million
10. The Expendables 3, $3.5 million