They're remaking everything else, so why not a '90s classic starring a who's-who of pretty faces that were the hottest of the moment during that decade. I Know What You Did Last Summer is coming at audiences in the near future.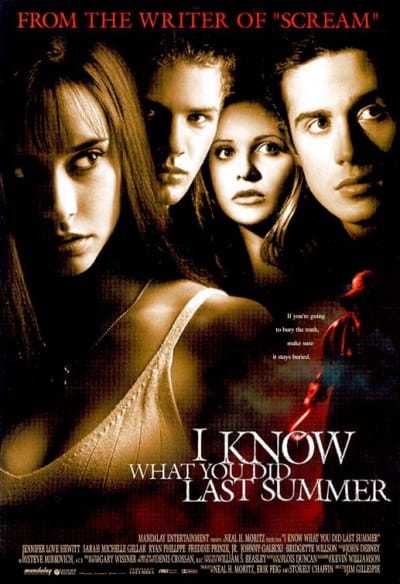 The film starred Jennifer Love Hewitt, Sarah Michelle Gellar, Ryan Phillippe and Freddie Prinze, Jr. The screenplay for that flick was penned by Scream screenwriter Kevin Williamson and it would produce a sequel with a pretty obvious name, I Still Know What You Did Last Summer.
No word on who might star in the remake, but with all the young actors and actresses in this town, we're sure they'll find a who's-who of millennial talent to fill the ranks.
Although it may seem like a cash grab, this film is actually based on a pretty darn good book, 1973's I Know What You Did Last Summer.
And as we all know, it's not unusual for books to get a different version on at least more than one occasion. How many Tom Sawyer's have we seen, right? Not that we're comparing a '70s horror classic to Mark Twain, but you get the picture!
Oculus writer and director Mike Flanagan will pen the script, based directly on the popular book, and we're guessing he will also direct.
Watch I Know What You Did Last Summer online and re-live our '90s horror!