When Hugh Jackman's Real Steel landed in 2011 it was met with critical praise (check out our Real Steel review) and audiences responded as well to the tune of almost $300 million in global gross.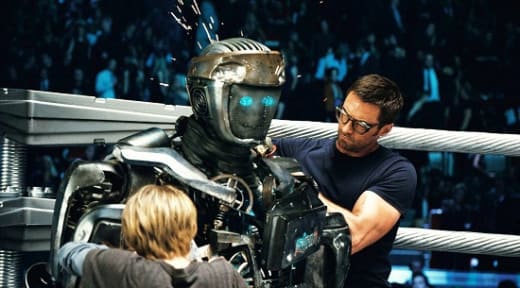 Fans have been clamoring for a sequel and everyone involved has said they'd like to do it, from Jackman to director Shawn Levy. What's the holdup then?
Levy was in Toronto promoting his film This Is Where I Leave You and was asked about it, and apparently this is one of those sequels that has been being worked on without us even knowing it!
"We have been quietly developing a sequel to Real Steel for three and a half years. We've come up with some great scripts, but Hugh and I would only make it if the plot feels fresh, but also the character journeys feel fresh. And we've found both, but never at the same time. It's ongoing," Levi told ComingSoon.
The key to it, like it is with everything in life, appears to be timing.
"I know the clock is ticking. Hugh and I love that movie so if we can crack it, we'll make it. But I have this sense that we better make that happen soon or frankly, the audience may not be there in the same way. So we shall see."
Watch Real Steel online and see the film that had and has everyone cheering. We, for one, would love to see Jackman and his 'bots back in the ring!