Although Channing Tatum has said that everyone will be back for the sequel to Magic Mike, it appears that one person will not -- Matthew McConaughey's Dallas. I know, ladies, sad news.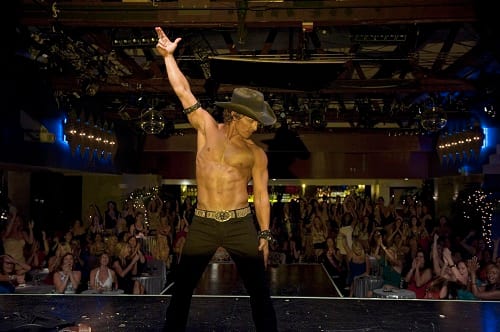 Magic Mike XXL is currently shooting and as we've heard it, it's more of a road trip movie than the first one and given that framework, we're not sure how McConaughey's strip club owner would have fit in anyway.
Steven Soderbergh has stepped aside to be the film's editor and cinematographer with director Gregory Jacobs taking over the helming duties. Jacobs reflected the difference between Magic Mike and Magic Mike XXL in a recent interview with Indiewire.
"What am I allowed to say? It's a road trip movie and put it this way, it's different enough that once you see it you'll understand why we made a sequel," Jacobs said. "No one will be accusing us of making the same movie twice."
Speaking of that first film, watch Magic Mike online and relive or see for the first time what all the fuss is about! 
And since he won't be in Magic Mike XXL​, why not click through and check out our favorite McConaughey movies and see if your fave is on our list!