We've heard about the Magic Mike sequel coming together, and now we have proof that it's more than happening. Magic Mike XXL is on and it's set to bring the entire cast back for a continuation of the story that was originally loosely based on the life of star Channing Tatum's early days as a male stripper.
Tatum has been diligently working on a sequel, and although the first film's director, Steven Soderbergh, has retired from directing, he will be heavily involved in the film that has Gregory Jacobs taking over as helmer. Proof of that arrived today as a photo landed online showing that Soderbergh, using his alias of Peter Andrews, has started work as second unit director. The Oscar winner will also serve as cinematographer and editor.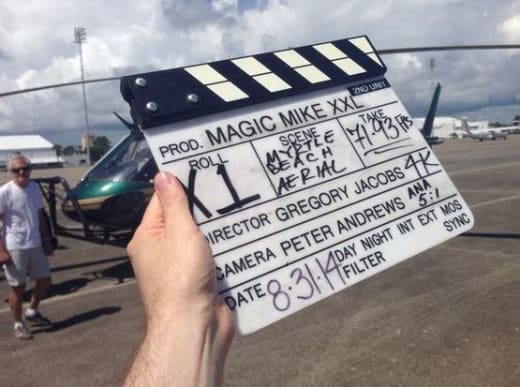 Soderbergh is busy shooting second unit shots in Myrtle Beach, South Carolina, and we have it on good authority that the cast is here in LA knee-deep in dance rehearsals!
The film, which Tatum describes as a "road movie," lands in theaters July 1, 2015, and until then, watch Magic Mike online and relive all that booty-shaking magic.