No Good Deed topped the weekend box office and knocked Guardians of the Galaxy off the top spot, ending its run of number one weeks at four (check out the 19 movies that topped the box office longer than that!).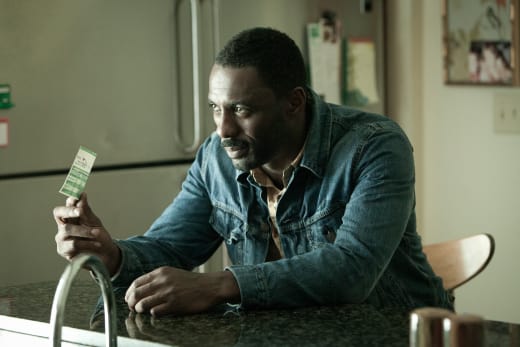 The Idris Elba/Taraji Henson starring home invasion thriller opened in a relatively modest 2175 theaters and became the seventh number one movie for producer Will Packer. Packer has had an amazing 2014, with his Ride Along, About Last Night and Think Like a Man Too all box office successes.
Second place belonged to the family movie Dolphin Tale 2 with its $16.6 million, followed by the $300 million grosser, Guardians of the Galaxy -- which added another $8 million to its blockbuster haul.
Fourth found Teenage Mutant Ninja Turtles as its $4.8 million brought it closer to the coveted $200 million mark. It now sits at $181 million.
Closing out the top five is Let's Be Cops. The Damon Wayans Jr. and Jake Johnson starring comedy has kind of been a sleeper hit of the summer. With its weekend bank of $4.3 million, the Fox film now has made $73 million in five weeks.
And we must point out, after glowing reviews (such as our The Drop review), the Tom Hardy starring and final film in the esteemed career of James Gandolfini opened in only 809 theaters and managed to earn $4.2 million to land in sixth place. Look for that film to blow up when it opens in more theaters as the month goes on.
Box Office Top 10:
1. No Good Deed, $24.5 million
2. Dolphin Tale 2, $16.6 million
3. Guardians of the Galaxy, $8 million
4. Teenage Mutant Ninja Turtles, $4.8 million
5. Let's Be Cops, $4.3 million
6. The Drop, $4.2 million
7. If I Stay, $ million
8. The November Man, $2.8 million
9. The Giver, $2.6 million
10. The Hundred-Foot Journey, $2.5 million
Check out a gallery of photos from the number one movie in the land, No Good Deed, below.