We know the title of the fifth Pirates of the Caribbean film, Pirates of the Caribbean: Dead Men Tell No Tales, and we know that Johnny Depp will obviously be back, and so too will Keith Richards and Geoffrey Rush -- and possibly even Penelope Cruz. But what about Orlando Bloom?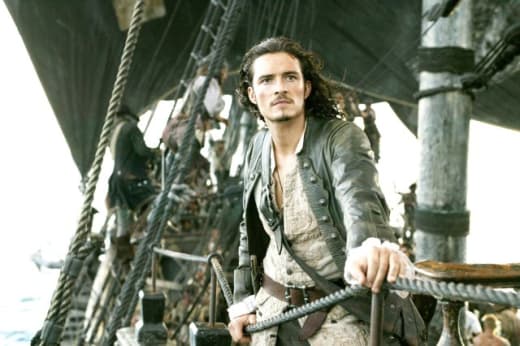 "There have certainly been some discussions about it and I'm open to it," Bloom said at an Oz Comic-Con event recently.
From the sounds of it, Bloom would welcome returning to the world that found him acting opposite one of his favorite co-stars in Depp.
"That whole experience working with Johnny (Depp) and (director) Gore (Verbinski) was really amazing for me," Bloom admitted.
"I had a great time working with Johnny, one of the reasons I jumped at the opportunity (to be in the first Pirates) was because Johnny was involved. I was such a massive fan of Johnny Depp growing up so to get up close and personal to Johnny and see how he worked as an actor was just a massive gift."
Look for Pirates of the Caribbean: Dead Men Tell No Tales on July 7, 2017. And watch Pirates of the Caribbean: Curse of the Black Pearl online.