Oscar Isaac is a busy man since he scored the role of a lifetime in the Coen brothers' Inside Llewyn Davis. He has The Two Faces of January landing soon and of course, there's that little independent film he's shooting now in London that goes by the name of Star Wars: Episode VII.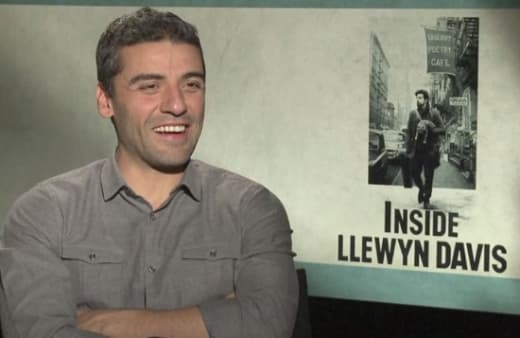 Isaac was talking to The Huffington Post about his upcoming projects and the state of his career, and naturally the conversation turned to the galaxy far, far away.
And although he said that you "can't say (expletive)" about Star Wars: Episode VII without all your future generations being targeted for assassination, he did talk about his passion for the original trilogy and even added his two cents about George Lucas tinkering with perfection as he notoriously had with Episode IV through Episode VI.
"Well, it's a funny thing. I mean there's two things. As an artist, like, he made the (expletive), so why can't he do whatever the heck he wants with it," Isaac said.
"There's a part of me that appreciates that he doesn't really care if people are upset about it. He decided to share it with all of us and he wants to go back and do stuff, whatever. But as a fan, I'd much rather go back and watch the old thing, because it's a product of the time."
One of the things he adores about the old films was that Lucas used real film, and he could not be happier about director J.J. Abrams using that format, as well as his use of practical sets (such as this Millennium Falcon video shows).
"It really does matter," he said of shooting on film versus digital.
"It's about how a movie is filmed and the set, it changes it. It changes so many things. I mean, I've had to do things over again because there was a hair in the gate, which is so old school, but it just feels better."