Star Wars Episode VII: Why David Fincher Turned it Down!
by Joel D Amos at . Updated at . Comments
You read that headline right, David Fincher was approached to direct Star Wars: Episode VII. It is job that famously went to J.J. Abrams as he is currently filming his space epic in London right now.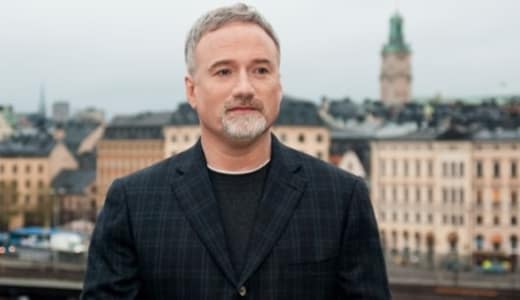 Fincher was talking about his latest effort, Gone Girl, with Total Film, and admitted that he was asked about helming Episode VII, but that it did not sound like his tone would fit what this first film in a new trilogy would be about.
Given Fincher's filmography of darker, almost noir films, could you see him directing a fresh out of the gate Star Wars flick? Us either.
"It's tricky. My favorite is The Empire Strikes Back. If I said, 'I want to do something more like that,' then I'm sure the people paying for it would be like, 'No! You can't do that! We want it like the other one with all the creatures!'" Fincher said.
Sure, a Fincher-The Empire Strikes Back vision causes us to drool -- that is also our favorite Star Wars film. But, for this first "new" Star Wars film in years, we would bet there is no way that it is as dark as Empire or even the happiest of Fincher films!
Fincher's take on the Star Wars series is quite fascinating, actually.
"I always thought of Star Wars as the story of two slaves (C-3PO and R2-D2) who go from owner to owner, witnessing their masters' folly, the ultimate folly of man. I thought it was an interesting idea in the first two," Fincher said. "But it's kind of gone by Return of the Jedi."
Check out our favorite David Fincher films in the slideshow below. What's number one?