We've heard plenty of rumors when it comes to Star Wars: Episode VII. Our favorite has to be that Darth Vader and The Emperor will appear.
But, this latest one is a doozy! According to Metro, James Bond himself -- Daniel Craig -- will be appearing in J.J. Abrams' sci-fi epic in a role that will have fans trying to figure out which background character he is!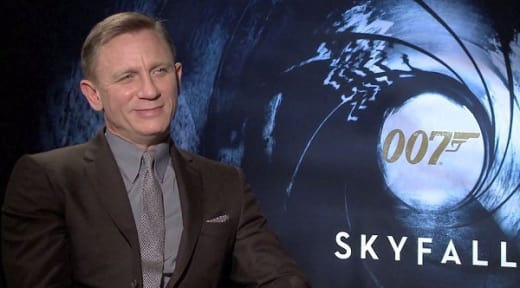 Craig was on the set of Star Wars: Episode VII for two days last week (it is shooting at Pinewood, also home to the James Bond series) and according to a source close to the production, "Daniel is close friends with JJ Abrams. He asked for some sort of secret cameo role and was happy to have his name left off the posters."
So, when December 18, 2015 arrives and we're all front and center watching Star Wars: Episode VII, let's see if Craig's cameo gets added to our list of 9 unforgettable movie cameos.
And speaking of the Abrams film, click through and learn the 9 things we want to see from Star Wars: Episode VII.