The cast of Ted 2 is growing with Oscar nominees as Liam Neeson has joined the ensemble for writer-director-star Seth MacFarlane. As we previously reported, Morgan Freeman is in Ted 2 as a civil rights lawyer.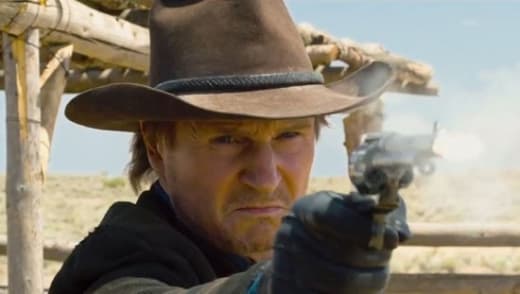 Mark Wahlberg returns to the role as the BFF of the foul-mouthed teddy bear title character in the sequel that is currently shooting in Boston.
"Yesterday Liam Neeson, today Morgan Freeman. Not a bad week for #Ted2," MacFarlane tweeted today.
We don't know what role Neeson plays, but Freeman is supposed to be a civil rights lawyer who takes on Ted as a client.
Neeson famously played a villain for MacFarlane in A Million Ways to Die in the West this past summer.
We're sure he'll get his share of great lines like those that we still repeat with those Ted quotes.
Amanda Seyfried has stepped into the girlfriend role for Mila Kunis (she'll be a different character) as Kunis' schedule prevented her from returning.
Watch Ted online to see what all the fuss is about as this is one of our favorite comedies in years!
Look for Ted 2 on June 26, 2015.