The Equalizer & Denzel Washington Win Big: Weekend Box Office Report
by Joel D Amos at . Updated at . Comments
The Equalizer equalized the competition and gave director Antoine Fuqua his biggest opening of his career. The $35 million haul was the third highest of Denzel Washington's career behind American Gangster and The Book of Eli.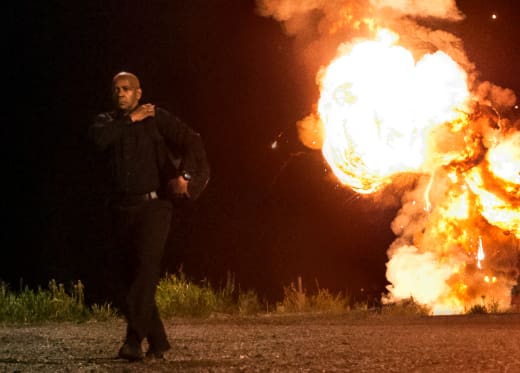 As we stated in our The Equalizer review, the way the film ended and as much as we thoroughly enjoyed it, there is serious hope for a sequel. Given that $35 million blockbuster opening weekend, you can all but guarantee that Washington and Fuqua will do another The Equalizer movie… perhaps after they finish The Magnificent Seven.
Second place belonged to last weekend's big winner, The Maze Runner. The film, based on the YA novel that already had its sequel The Scorch Trials green lit, added another $17.5 million to its total of $58 million.
Third place belonged to a film making its debut this weekend, the LAIKA-created The Boxtrolls. $17.3 million in its first weekend is incredibly impressive for a stop-motion animated movie.
Fourth place found This Is Where I Leave You with $7 million, and closing out the top five is the family friendly Dolphin Tale 2, which has made $33.7 million in three weeks.
Box Office Top 10:
1. The Equalizer, $35 million
2. The Maze Runner, $17.5 million
3. The Boxtrolls, $17.3 million
4. This Is Where I Leave You, $7 million
5. Dolphin Tale 2, $4.8 million
6. No Good Deed, $4.6 million
7. A Walk Among the Tombstones, $4.2 million
8. Guardians of the Galaxy, $3.8 million
9. Let's Be Cops, $1.5 million
10. Teenage Mutant Ninja Turtles, $1.45 million
Check out our photo gallery from the nation's number one movie, The Equalizer, and click through below to witness Denzel in action.