The Magnificent Seven Remake: Denzel Washington & Antoine Fuqua Are a Go!
by Joel D Amos at . Updated at . Comments
Antoine Fuqua and Denzel Washington are quite the director-actor dynamic duo. Their first collaboration, Training Day, resulted in Washington scoring a Best Actor Oscar. Their second work, teased in this The Equalizer trailer, lands in theaters September 26 and is one riveting ride. Now, we have word they're re-teaming for a third time.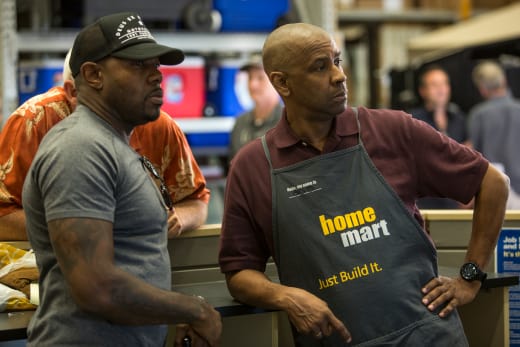 Washington and Fuqua are set to tackle the remake of The Magnificent Seven and we can't think of a more intriguing project for the two. The original The Magnificent Seven starred Steve McQueen, Charles Bronson, Yul Brynner, James Coburn and Robert Vaughn in a story about a sleepy little Old West town who hired the seven gunslingers of the title to protect them.
That film, as many know, was a remake of the Japanese classic from director Akira Kurosawa, Seven Samurai.
The Magnificent Seven remake has been toiling around Hollywood for years with everyone from Tom Cruise to Matt Damon being mentioned for the cast. But with Washington leading the crew, who knows who the other six will be… but we can't wait to find out.
True Detective creator Nic Pizzolatto has penned a script and, on paper, this sounds extremely promising.
Stay with Movie Fanatic for more details about the project, and if you want a glimpse into why this duo is so dynamic, watch Training Day online.