The Maze Runner Races To Victory: Weekend Box Office Report
by Joel D Amos at . Updated at . Comments
The Maze Runner made minced meat of the box office competition in its first week of release.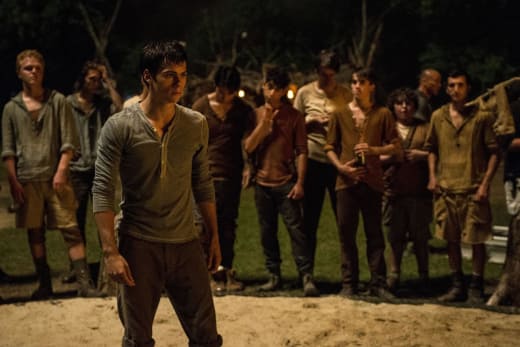 The film, based on the blockbuster YA novel, landed in first place with a stunning $32.5 million. That was way more than double the second place film, Liam Neeson's A Walk Among the Tombstones, with its $13.1 million debut.
The ensemble dramedy This Is Where I Leave You debuted in third place with $11.8 million and should easily recoup the $20 million it cost to make. And it should also be noted that the film scored nicely with its $4,135 per location in ticket sales.
No Good Deed, last week's number one movie, landed in fourth place, adding another $10.2 million to its total box office of $40.1 million.
Closing out the top five was Dolphin Tale 2 as the true story sequel made $9 million for a two-week total gross of $27 million.
Box Office Top 10:
1. The Maze Runner, $32.5 million
2. A Walk Among the Tombstones, $13.1 million
3. This Is Where I Leave You, $11.8 million
4. No Good Deed, $10.2 million
5. Dolphin Tale 2, $9 million
6. Guardians of the Galaxy, $5.2 million
7. Let's Be Cops, $2.7 million
8. Teenage Mutant Ninja Turtles, $2.6 million
9. The Drop, $2 million
10. If I Stay, $1.8 million