Warner Bros. & DC Comics Register URLs: Upcoming Superhero Movies Are...?
by Joel D Amos at . Updated at . Comments
Warner Bros. and DC Comics have taken the first steps (we think) to establishing what the next series of comic book movies are that will come out after Batman v Superman: Dawn of Justice.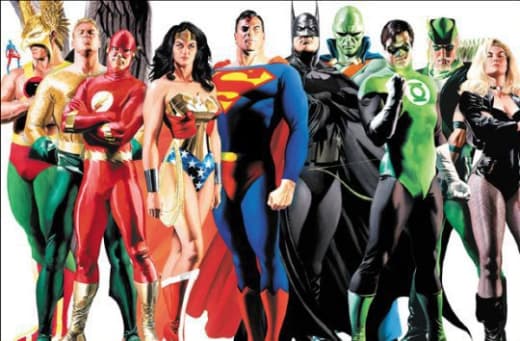 Thanks to Warner Bros'. announcement that they have seven superhero films lined up through May of 2018, we know that Batman v Superman: Dawn of Justice is just the beginning.
But, what those movies are -- so far -- has just been conjecture.
But the editors over at Tech Times have revealed that DC Comics and Warner Bros. have registered domain names that tell us, honestly, exactly what four of those titles will be.
And they are:
JusticeLeagueFilm.com
ShazamMovie.com
WonderWomanTheMovie.com
AquamanMovie.com
Excited yet? We are! We have heard rumblings that Dwayne Johnson is set to make his DC Comics presence felt, and we always thought that Shazam would be a good fit. Now, we know that puppy is moving forward.
Also, with the casting of Gal Gadot as Wonder Woman in Batman v Superman: Dawn of Justice, you had to know a Wonder Woman solo movie would follow at some point. And now we know.
And with those rumors that Jason Momoa will be Aquaman in the film that finds Ben Affleck as Batman battling Henry Cavill's Superman, we're guessing that announcement will be made soon, given how AquamanMovie.com has been registered to Warner Bros. and DC Comics.
Lastly, who didn't know that a Justice League movie was coming soon, given the subtitle of Dawn of Justice for Batman v Superman? And now… we know that too!