Who Would Bill Murray Cast in All-Female Ghostbusters?
by Joel D Amos at . Updated at . Comments
When we reported last month about an all-female Ghostbusters happening as a reboot, we had to wonder what some of the original stars of the film thought of the idea. Now, we know.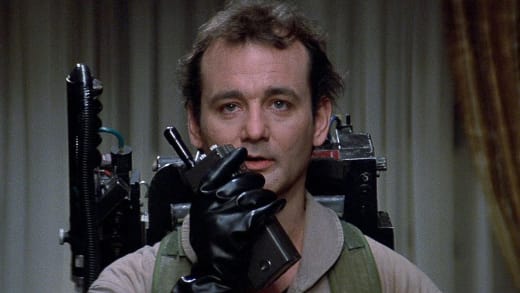 Bill Murray was at the Toronto Film Festival, promoting his work on St. Vincent (and enjoying Bill Murray day) and he was asked by The Star that very question.
"Melissa (McCarthy) would be a spectacular Ghostbuster," Murray said. "And Kristen Wiig is so funny - God, she's funny! I like this girl Linda Cardellini (Mad Men) a lot. And Emma Stone is funny. There are some funny girls out there."
Given how Murray was resistant to join a Ghostbusters 3, it sure sounds like Murray would give his original Ghostbuster blessing to such an incarnation.
"I'm fine with it, I would go to that movie," Murray said. And ever the comedian, he leaves us with this. "They'd probably have better outfits, too."
Watch Ghostbusters online and check out the classic original and click through the slideshow below for 30 things you probably didn't know about that iconic film.