X-Men Apocalypse: Simon Kinberg Dishes Re-Casting & More
by Joel D Amos at . Updated at . Comments
We all know that X-Men: Apocalypse will be the follow-up to the wildly popular X-Men: Days of Future Past. The writer of both films, Simon Kinberg, talked with Yahoo Movies recently and shed a little light on what fans of the X-Men series can expect. One of the topics that was truly intriguing from the conversation was whether or not some fan favorites would be recast.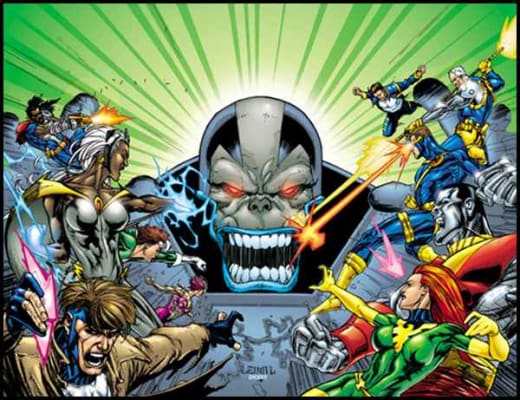 "If we included some of the original X-Men, like Storm, Jean, Scott, and others, yeah, we would have to recast them, because Apocalypse takes place a good twenty years before X1, which now insanely was fifteen years ago. It would be very hard to do. Halle, Famke, and Jimmy, and others have done such wonderful jobs of bringing those characters to life and they're so identified, those actors, with the parts now," Kinberg admitted.
"So it would be a tall task, but I also would have said before First Class there would be no way we could find actors who could stand alongside Ian McKellen and Patrick Stewart, and I think we managed to with Michael and James finding their own interpretation of the characters, not doing an impersonation. So, are we going to have to recast? If some of those characters were in the movie we would, but we'll see."
He also reiterated how X-Men: Apocalypse would primarily focus on the cast of the film that came before X-Men: Days of Future Past.
"That really follows the stories of the let's say First Class X-Men -- Jennifer Lawrence, Michael Fassbender, James McAvoy, Nicholas Hoult, many others of that generation of X-Men," he said.
We have gleaned from previous Kinberg interviews that Hugh Jackman's Wolverine and Patrick Stewart's Professor X will be in X-Men: Apocalypse. We shall see as time goes by! Until then, watch X-Men online to see how it all got started.