15 Actresses Who Would Be Super as Captain Marvel: A Female First!
by Joel D Amos at . Updated at . Comments
There was lots to take in at the Marvel presentation where numerous new titles were announced (Black Panther! Inhumans!).
But the story of Carol Danvers and her life as Captain Marvel could be the most surprising and utterly delightful of them all.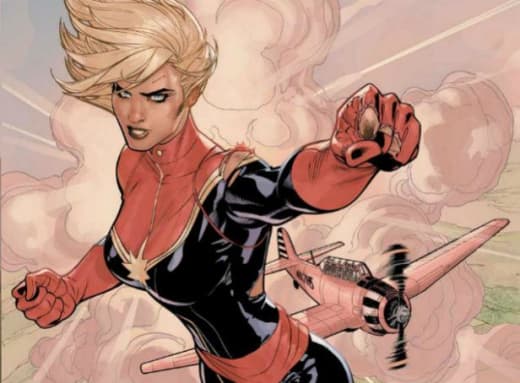 Now, the question turns to: Who should play the first Marvel female superhero to get a solo movie that lands July 6, 2018?
Movie Fanatic narrowed the list down to 15 actresses and each could make a compelling and kick-ass Captain Marvel.
After we reveal them in the slideshow below, we want you to vote in our poll at the bottom of this page and let us know who you think should don the super-heroine costume and make history!
Want a clue as to who one of them is? Watch Edge of Tomorrow online and there she is kicking some serious butt!
Now, it's your turn.
Who should play Captain Marvel?