With the big Marvel announcement this morning with new title and sequels announced through 2019, we were also treated to a never-before-seen scene from Avengers: Age of Ultron. And it won't be the one that will be revealed tonight on Marvel's Agents of S.H.I.E.L.D.!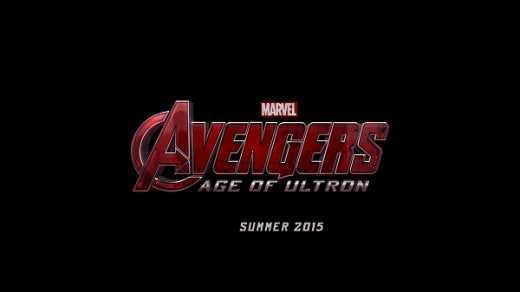 Now that we know that Robert Downey Jr. will be in Captain America 3, and that it will be called Captain America: Civil War, there will be a rift between our Avengers. Our superheroes will have to choose sides between Captain America and Iron Man.
In the scene we saw, it appears that that rift is clearly beginning in Avengers: Age of Ultron.
Downey and Chris Evans are outside a rural home just doing what guys do in the wilderness, you know… chopping wood.
They have a discussion about "dark sides" and how Tony Stark believes that every single one of us has one. Stark then says that he doesn't trust a person who doesn't have a dark side, clearly talking to his friend who is Mr. All-American.
Evans drops his axe, picks up a log and splits it in half with his bare hands and simply says, "Maybe you haven't seen it yet."
Boom! Civil War started… but of course, as teased in Avengers: Age of Ultron teaser trailer, they have to first defeat that evil robot. That, we should point out, is only upon us because of something Stark did! Another spoke in that rift wheel between Cap and Stark!
Watch The Avengers online and get ready for the arrival of Avengers: Age of Ultron on May 1, 2015.