Bad Santa 2: Billy Bob Thornton Is "Just Waiting For a Script"
by Joel D Amos at . Updated at . Comments
Bad Santa has truly stood the test of time. The Billy Bob Thornton starring dark comedy, that featured the actor as the title character, was a surprise hit in 2003. And because those of us who adore the film would love to see Thornton's Bad Santa back at it, filmmakers and the star have been looking to make Bad Santa 2 ever since.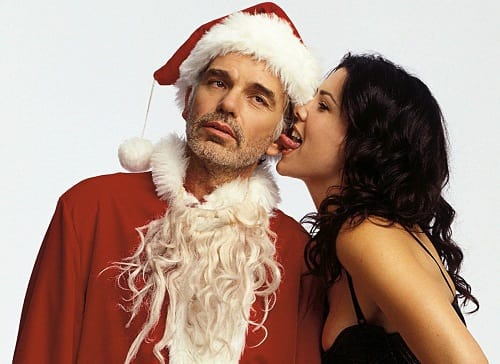 And according to Thornton, everyone involved is ready to go -- they just need one important piece of the puzzle that is proving to be a challenge.
"We're just waiting for a script," Thornton told The Hollywood Reporter.
Given how resonant those first Bad Santa quotes are, it's no wonder they've had trouble. But, he admits that everyone involved knows that you can never capture lightning twice, but they're trying to make it work.
"We're never gonna beat the first one but you got to get as close as you can. You just can't go and do it halfway so we're waiting for something that's close enough. It'll do real well I imagine and people will say, 'Well, it wasn't as good as the first one,' and we'll say, 'Yeah, we knew it wouldn't be,' but I think it should be fun and I think people who liked [the first one] will enjoy it and hopefully we'll get it off."
Watch Bad Santa online and remind yourself how bloody awesome this flick is!