Batman v Superman Dawn of Justice: Is Jena Malone Playing Robin?
by Joel D Amos at . Updated at . Comments
When it comes to rumors about specific casting on Batman v Superman: Dawn of Justice, we take everything with a grain of salt. Sure, we are intrigued by the idea of The Flash in Superman v Batman: Dawn of Justice...
But, a female Robin? It could happen, according to a local Detroit television station (where Zack Snyder's movie is shooting).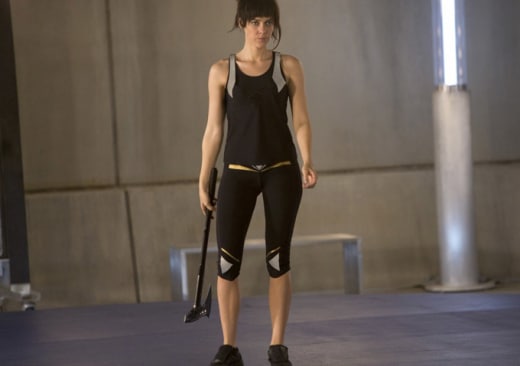 This rumor is compounded by the fact that The Hollywood Reporter is now saying that Catching Fire star Jena Malone (soon to be seen in Mockingjay Part 1) has signed on to reunite with her Sucker Punch director for a mystery role.
Now, she could be Robin, but she could be someone else.
The idea of a female Robin fits with the Snyder mentality and we think it would be an interesting wrinkle.
But, there is enough going on in this film with Batman, Superman, Wonder Woman and more as DC Comics and Warner Bros. set up their superhero series that they recently announced through 2020.
Stay tuned as this story develops!