Batman v Superman Dawn of Justice: Producer Talks Ben Affleck's "Rough" Hero
by Joel D Amos at . Updated at . Comments
Someone who knows Batman as good as anyone is producer Charles Roven. He was the producer on Christopher Nolan's Dark Knight trilogy and is currently overseeing Zack Snyder's Batman v Superman: Dawn of Justice. He is talking about the choice of Ben Affleck as Batman and admitted that there was never anyone else on their list than the man who is ruling the box office with Gone Girl.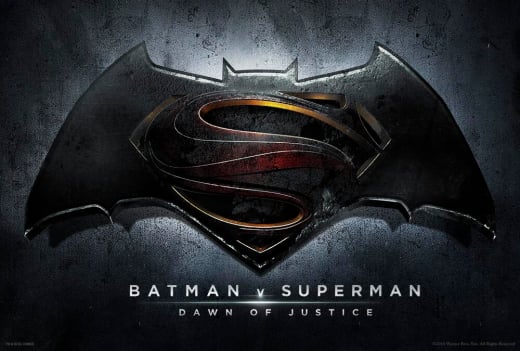 "He was the first guy we went to. That's who we wanted. We knew that we wanted a very mature Batman, because we wanted to juxtapose him with this very young Superman. So we wanted a guy who was tougher, rugged, who had signs of life, who had lived a hard life, and we wanted the guy to have chops, for sure," Roven told The Hollywood Reporter.
"So when we went down that list, there just weren't a tremendous number of guys who could carry that."
Being "rugged" wasn't the only job requirement for the character that comes before the "V" in Batman v Superman. He had to be taller than Henry Cavill's Superman, creating a visual presence that could offset Superman's Man of Steel powers, at least psychologically for the audience.
"We also wanted a guy with big stature. Ben is 6' 4". Henry [Cavill] is 6' 1". We wanted Batman to tower over Superman. Not hugely, not like a basketball player. Superman needed to 'look up' to Batman," Roven admitted. "We wanted that dynamic, and Ben could do that, easily."
Some have thought that even though Affleck could do the physicality of Batman, could he pull off that suaveness of Bruce Wayne? The producer clearly had no fears of that.
"Affleck wanted to know exactly how Zack planned on treating this Bruce Wayne that was going to make him completely different even though he was still Bruce Wayne, still Batman," he said.
"He's much more of a social animal in the Bruce Wayne incarnation, but he's also an extremely rough guy in the Batman incarnation -- very, very, very rough."
Batman v Superman: Dawn of Justice hits theaters May 6, 2016, and until then, see where we're at and watch Man of Steel online.