Captain America 3: Robert Downey Jr. Promises Something "Huge"
by Joel D Amos at . Updated at . Comments
Last week the movie world was rocked with excitement when Marvel announced that Robert Downey Jr. would be in Captain America 3. The Civil War storyline from the comics that will set up a split in our Avengers family with people taking sides in a battle between Captain America and Iron Man will arrive when the third Captain America movie lands May 6, 2016.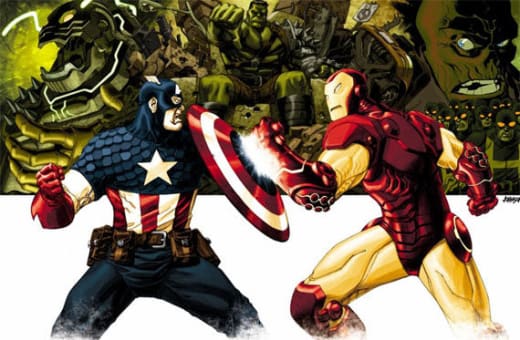 Downey was talking with Yahoo Movies and was asked about the big news. "It's going to be huge, whatever it is," Downey said. "Yeah, that sounds very exciting."
Of course, Avengers: Age of Ultron has to come first and we could not be more thrilled for The Avengers sequel to land May 1, 2015.
When Downey was pressed for more details, he was clearly under strict orders to keep his mouth shut. He should know about the rules of being in the Marvel world, he essentially started this "super" ride with Iron Man back in 2008.
"If I do, I'll just regret it," Downey said of providing more details!
This story is just beginning -- stay with Movie Fanatic as it develops!
Watch Captain America: The Winter Soldier online to see how we left things with Cap, and check out all our photos from their upcoming Avengers: Age of Ultron in the slideshow below.