Chef has landed on DVD and Blu-Ray and it is one astounding piece of work from filmmaker Jon Favreau (check out our Chef DVD review). Favreau also wrote and stars in the film that follows an elite chef who loses his job and then ends up finding his calling.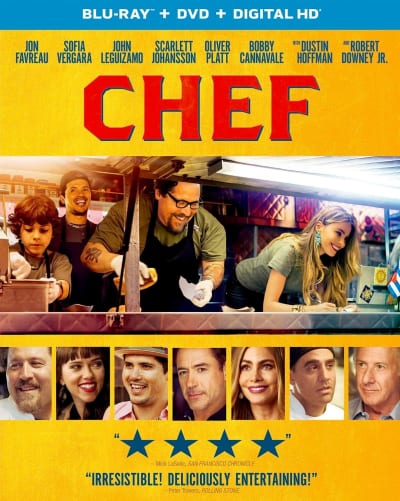 To celebrate the fantastic film's arrival on home video, we're giving away a Chef Blu-Ray/DVD combo pack and a Chef tote bag to two lucky Movie Fanatic readers. That tote bag will come in handy when you head to the market to cook meals that will surely be inspired by the film!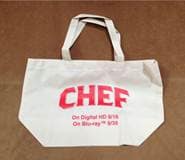 Favreau's Chef has been obsessed with his career and it cost him his marriage to Sofia Vergara. They have a young son who longs for more time with his father.
The loss of his job proves to be a blessing in disguise as he purchases a food truck, and with his former sous chef (John Leguizamo) and his son along for the ride, they embark on a road trip to various U.S. cities to build buzz for their delicious international mix of food items.
Use the widget below to enter on Facebook or Twitter. There are three unique ways to enter, and by entering all three ways you can increase your chance at winning!
Enter now to win the Chef Blu-Ray/DVD combo pack and the Chef tote bag, and if you don't win, you'll want to watch Chef online to not miss out on one of the best movies of 2014.