We adore Christopher Nolan's work and routinely return to his films, such as Memento and Inception for repeat viewings. But, it was his The Dark Knight trilogy that truly endeared him to the masses, banking $2.5 billion worldwide when The Dark Knight Rises closed his superhero trilogy.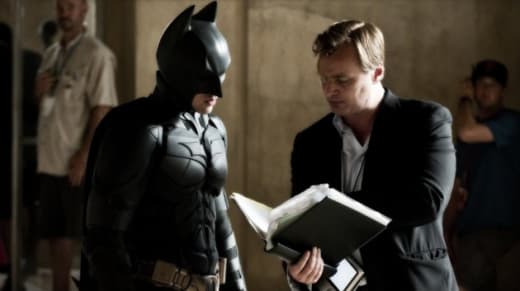 Now, Nolan is back filming a non-superhero movie with Interstellar. While out talking about that sci-fi flick, starring Matthew McConaughey as a man going into deep space to try to find us a new home, the subject was broached about whether he could ever see himself returning to make a superhero movie.
After all, watch Man of Steel online and he's the executive producer!
"I think I had a great experience with the superhero genre and got to explore a lot of things," Nolan told TimeOut.
"It was a good decade of my life and I find it hard to imagine returning to it -- but never say never."
We'll take that as a maybe!
Check out our favorite of the three Batman films and watch The Dark Knight online.
And speaking of that astounding piece of work, click through and discover nine things that Heath Ledger did that made his Joker iconic for Nolan.