Back when we were at Comic-Con rumors swirled that Joaquin Phoenix would be Dr. Strange. But given the constant rumors and that some had Johnny Depp as Dr. Strange, we didn't think much of it.
Well, Marvel and Phoenix had been talking about it and reports arrive today that the star of the recently released Inherent Vice trailer has walked away.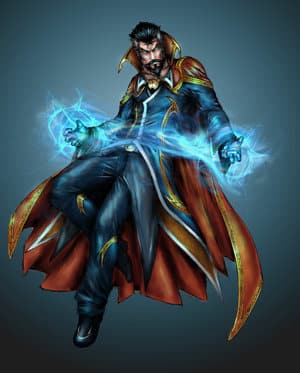 That's right, Phoenix is no longer going to be Dr. Strange. Although at first we thought it was a unique casting choice, over time we have come to believe that the man who was Johnny Cash would have made a perfect Dr. Strange.
So, now the production that has Jon Spaihts writing the script and Deliver Us From Evil director Scott Derrickson directing is in search of a star.
They better get on that because Marvel has the Dr. Strange movie scheduled to be released July 8, 2016. Then again, if Ant-Man can lose Edgar Wright and still make its 2015 release date, we're sure the studio that seems to do no wrong will be just fine.
Rumors had producers looking at Benedict Cumberbatch before... perhaps now he'll sign on?
Whoever gets the role, they have some pretty high levels to attain as superheroes have come to demand the most from their actors. Just check out our slideshow of the 21 greatest superhero performances.