Gone Girl & Annabelle Have a Photo Finish: Weekend Box Office Report
by Joel D Amos at . Updated at . Comments
It was a blockbuster weekend for Hollywood with Gone Girl and Annabelle joining forces to collectively make almost $80 million for a studio system suffering from an off summer.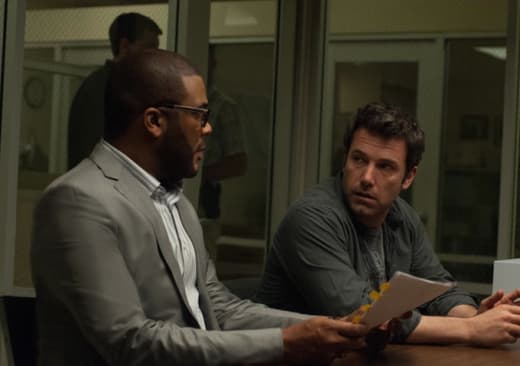 First place technically belonged to Gone Girl, although when all the tickets are counted the David Fincher movie based on Gillian Flynn's book could switch places with the prequel to the movie that you can see when you watch The Conjuring online.
Gone Girl banked $38 million in its first weekend and Annabelle was right behind it in second place with $37.2 million. It was the biggest debut for Fincher in his esteemed career and is star Ben Affleck's biggest opening weekend since 2003's Daredevil.
Third place belonged to the film that was number one last week, the Denzel Washington-starring The Equalizer. The film that gave us those unforgettable The Equalizer quotes made another $19 million to bring its total earnings in two weeks to $64.5 million.
Fourth place found the family film that keeps on chugging, The Boxtrolls. The LAIKA-produced follow-up to ParaNorman and Coraline added another $12.4 million for its own two week total of $32.5 million.
Closing out the top five was another former box office champ, The Maze Runner. The Dylan O'Brien-starring YA novel turned big screen thriller earned $12 million. We can see why the sequel The Scorch Trials has been green lit as the first film has taken in $73.9 million in three weeks.
Box Office Top 10:
1. Gone Girl, $38 million
2. Annabelle, $37.2 million
3. The Equalizer, $19 million
4. The Boxtrolls, $12.4 million
5. The Maze Runner, $12 million
6. Left Behind, $6.9 million
7. This Is Where I Leave You, $4 million
8. Dolphin Tale 2, $3.5 million
9. Guardians of the Galaxy, $3 million
10. No Good Deed, $2.5 million