Gone Girl Triumphs Over Four New Movies: Weekend Box Office Report
by Joel D Amos at . Comments
Despite the challenge of an iconic monster origins story movie that arrived during the month of Halloween -- Dracula Untold -- and three other new films, David Fincher's Gone Girl repeated as the nation's top movie at the weekend box office.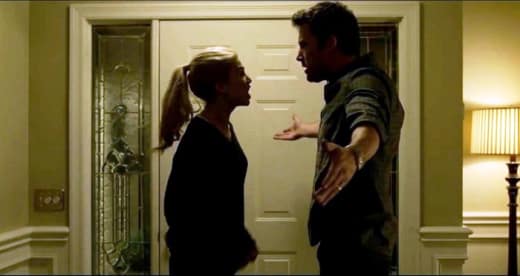 Gone Girl topped the charts again with $26.8 million, bringing its cume to $78.3 million.
And just like last week, Gone Girl's first week atop the box office, the top of the charts were filled with totals for the also-ran films that would win many weekends of the year.
For example, Dracula Untold did land in second place with a solid $23.4 million take. And the family movie Alexander and the Terrible, Horrible, No Good, Very Bad Day scored in its first week of release with an impressive $19.1 million.
A family movie banking almost $20 million during the school year? Disney has to be pleased with Alexander's third place finish, given how much it made. 
That's $69.3 million earned by the top three movies. That's pretty darn impressive for a non-summer weekend. 
Annabelle just barely was last week's top movie and came in second. This week it dropped to fourth, but still managed to do well with a $16.4 million haul that brings its two-week total to $62.2 million.
Closing out the top five was another new movie, the Robert Downey Jr. and Robert Duvall starring The Judge. It made $13.3 million in its first week of release.
Box Office Top 10:
1. Gone Girl, $26.8 million
2. Dracula Untold, $23.4 million
3. Alexander and the Terrible, No Good, Very Bad Day, $19.1 million
4. Annabelle, $16.4 million
5. The Judge, $13.3 million
6. The Equalizer, $9.73 million
7. Addicted, $7.6 million
8. The Maze Runner, $7.5 million
9. The Boxtrolls, $6.7 million
10. Left Behind, $2.9 million
Check out our favorite Gone GIrl quotes in the slideshow below, in honor of its big second week box office!