How to Train Your Dragon 2 Clip: Deleted Scene Revealed!
by Joel D Amos at . Updated at . Comments
The How to Train Your Dragon 2 DVD lands on November 11, and boy, do we have a treat for you today. It's a bonus feature from the release that is a deleted clip from the blockbuster follow-up to How to Train Your Dragon that features Hiccup (Jay Baruchel) and Toothless trying to convince a dragon catcher that humans and dragons can get along.
It also gives us a clue as to why our evil villain is doing what he's doing. Filmmakers achieved that aspect through other means, but it is fascinating to see in the below clip how an animated film comes together. This is truly a concept rendering and the actors even recorded their lines, so it was ready to go!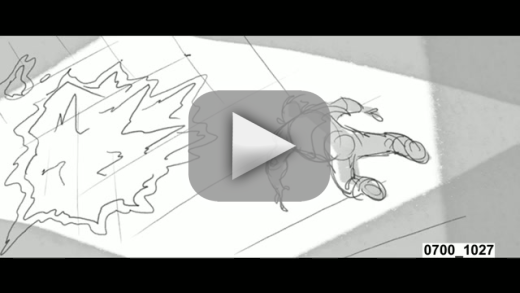 This rare "story reel" shows how Hiccup does his best to change the mind of Eret (Kit Harrington) about how what he's doing is wrong. Dragons are not meant to be captured and forcibly turned into a ferocious army.
Watch How to Train Your Dragon online to get ready for the big home video release next month!