I Am Legend Getting a Reboot: Who Will Fill Will Smith's Shoes?
by Joel D Amos at . Updated at . Comments
One of the more surprisingly awesome movies of 2007 was I Am Legend. Our expectations were not that high for the adaptation of the graphic novel that starred Will Smith as one of the last humans left in an empty New York City, accompanied only by his dog and a legion of zombie-like creatures.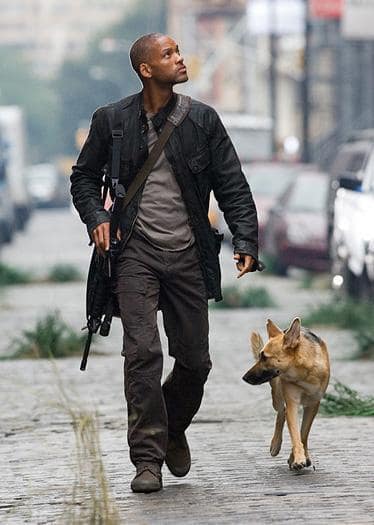 You can imagine our surprise when the film became one of our favorite genre flicks of the last decade and it easily is one you can watch over and over again.
A sequel has been in development since it left the theaters. But between Smith's unwillingness to go back to the role and scripts that seem to be taking up a permanent address in development hell, it never happened.
Well, Warner Bros. feels that they have a real property with franchise potential so news arrives today that they've scrapped the idea of a sequel and will just reboot the entire I Am Legend world and bring it to a theater near you sooner than later.
The studio stumbled on a "Black List" script by Gary Graham called A Garden at the End of the World that reminded them of the feel of I Am Legend and they've hired the writer to pen a reboot for the post-apocalyptic thrill ride with smarts.
Watch I Am Legend online and discover anew what it is that is so special about that Smith flick and here's hoping that a reboot will bring something different and be as surprising as the first one.