Iron Man 4: Robert Downey Jr. Says "We'll Ride That Thing"
by Joel D Amos at . Updated at . Comments
Even though Robert Downey, Jr. said last month that there would be no Iron Man 4, it appears that he's softening on that position. Perhaps now that Avengers: Age of Ultron has completed principal photography, he's missing the suit?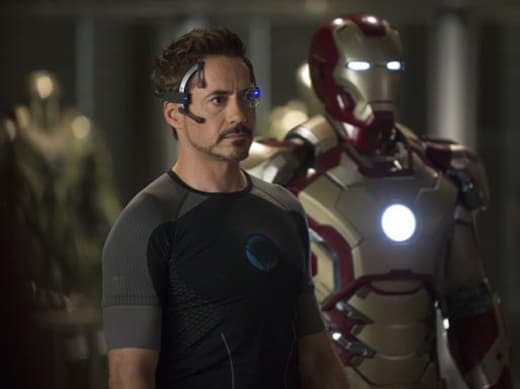 "I'm sure we'll ride that thing," Downey Jr. said to The Hollywood Reporter.
"You've got to surf that all the way in to shore. I think I was at the forefront of something that was coming into being, and I think it has carried me as much as I have informed it. That's the healthy way to look at it. It's so easy to become inflated by the successes, but what they really are long, strong trends. It's just another wave."
Check out his last turn as Tony Stark and watch Iron Man 3 online and perhaps, just perhaps, we'll get an Iron Man 4. And don't miss Downey in his latest, The Judge, when it opens October 10.