James Cameron Talks The Terminator at 30 & New Franchise!
by Joel D Amos at . Updated at . Comments
James Cameron took his seat on the stage of Los Angeles' Egyptian Theatre, more than ready to get a little nostalgic as he showed his first film The Terminator, in honor of its 30th anniversary.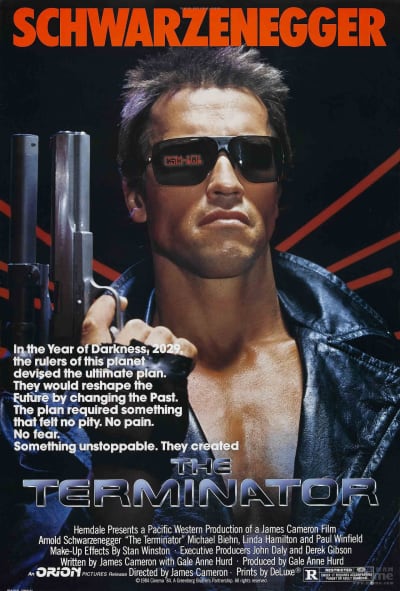 But, first the question came up about his thoughts as the franchise heads into new territory with Terminator: Genisys.
"I'm friendly with the filmmakers, the writer Laeta Kalogridis has worked with me on projects," he told Empire Magazine. "I'm hoping it's great. I'd like them to get it right, and based on the script that I read there's a pretty good chance that it could. It looks like it could be fun."
When the rights to the Terminator franchise revert back to him in 2019, will he seek to revisit the world? "I haven't really thought that far ahead yet. I've got plenty of time to think about it," Cameron said.
"It might be fun to completely re-invent the franchise. A lot has to do with what happens with it in the meantime, people may have Terminator fatigue."
The "in the meantime" part has to do with the fact that Terminator: Genisys will have two sequels, and yes, people might be ready for a break from that world. But, if Cameron so chooses, you know that audiences would flock to see him tackle a universe where Skynet takes us to the brink of utter destruction.
Watch Terminator online and have your own little 30th anniversary celebration.