J.K. Rowling Teases New Harry Potter Book With Mysterious Tweet?
by Joel D Amos at . Updated at . Comments
J.K. Rowling is procrastinating, or teasing… depending on how you look at it!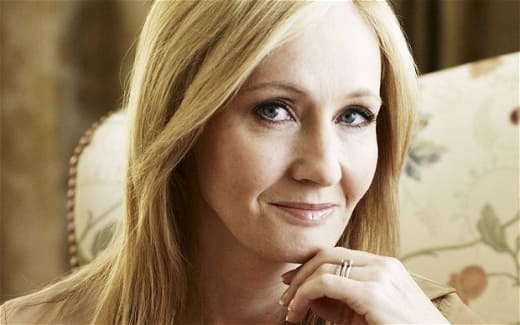 The Harry Potter author is supposed to be busy penning the screenplay of Fantastic Beasts and How to Find Them, the textbook from her Harry Potter world that is going to be made into a movie from David Yates.
And, she's supposedly working on a new book. So, her tweet on October 5 showed she was thinking about both, but not yet ready to put pen to paper.
"Very busy at the moment working on a novel, tweaking a screenplay and being involved in @lumos campaigns. Back when I've finished something!"
Then, she went back to Twitter and posted this, which could lead us to think that the person wielding the wand she refers to is none other than The Boy Who Lived.
"See, now I'm tempted to post a riddle or an anagram. Must resist temptation… must work…"
"Cry, for! Run amok! Fa awry! My wand won't tolerate this nonsense."
"Something to ponder while I'm away X"
Then, on October 7, her tweet, we think, clearly gives the feeling that she's getting the creative juices flowing for the screenplay to Fantastic Beasts and Where to Find Them.
"'Newt Scamander's History of New York Fauna: One town, my tale' Warmer."
After 6,000 re-tweets, the world is wondering: Is Rowling penning another Harry Potter book?
Time will tell and judging by Rowling's comments about the end of Harry Potter, she cannot let this story go. Nor should she as he is one beloved iconic literary and cinematic character with a rich history and an enormous potential for a future.
Stay tuned! And until then, watch Harry Potter and the Sorcerer's Stone online to see how this whole world got started.