Marvel Reveals Movie Titles Through 2019: Avengers 3, Inhumans & Captain Marvel Announced!
by Joel D Amos at . Updated at . Comments
The news was huge and Movie Fanatic was supremely impressed. We attended an event at Hollywood's El Capitan theater this morning and were treated to the magic of Marvel on many levels.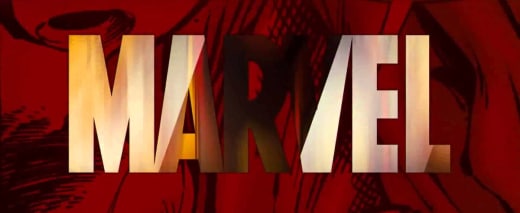 Kevin Feige, the studio's head, took to the stage and announced plans for the close of Phase 2 and then the full slate of movies for Phase 3.
The highlights… how about a Black Panther movie (starring Chadwick Boseman) and a Captain Marvel movie?
That is historic as it means that we now have our first African-American and female superhero solo movies coming from the comic book giant.
Their Marvel saga has a clear plan as it was also announced that Doctor Strange will arrive, as planned, but that he will be joined by a moved-up Guardians of the Galaxy 2 release date, as well as a third chapter for Thor that is being called Thor: Ragnarok!
And for those who are fans of the Norse god, we all know that that subtitle means the end of everything. Color us intrigued!
But, central to their world, it appears, is still The Avengers.
It was previously announced that Robert Downey Jr. will be in Captain America 3, and we now have an official title for that flick and it's Captain America: Civil War.
Yup, the rift in The Avengers is real. And that will set up their two-part third Avengers film, now titled Avengers: Infinity War Part 1 and Avengers: Infinity War Part 2.
Here's the breakdown of movie titles and when we can expect them. More on this announcement including our Q&A with Feige coming very soon!
May 1, 2015: Avengers Age of Ultron
July 17, 2015: Ant-Man
May 6, 2016: Captain America Civil War
November 4, 2016: Doctor Strange
May 5, 2017: Guardians of the Galaxy 2
July 28, 2017: Thor Ragnarok
November 3, 2017: Black Panther
May 4, 2018: Avengers Infinity War Part 1
July 6, 2018: Captain Marvel
November 2, 2018: Inhumans
May 3, 2019: Avengers Infinity War Part 2
Marvel also gave us the logos for all the above titles, check them out in the slideshow below!