Fans of The Twilight Saga, get your calming mechanisms at the ready because we have news for you. Stephenie Meyer and Lionsgate have announced that there will be more Twilight movies coming at fans in the near future, and there will be at least five. Well, we should clarify a bit. These are short films based on Meyer's Twilight characters, and they will be debuting on Facebook. And it is all for a very, very good cause.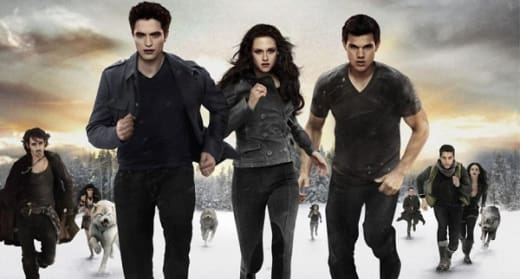 Meyer is teaming with Facebook, the Women In Film organization and the crowd-sourcing platform Tongal to launch a social media campaign to put the spotlight on female filmmakers, and by using one of the highest grossing and most popular movie series of all time as the basis, consider that spotlight bright.
The campaign is called "The Storytellers -- New Creative Voices of The Twilight Saga" and will feature short films that center around any number of characters in Meyer's Twilight universe, and borrow heavily from her encyclopedia-like The Twilight Saga: Official Illustrated Guide.
"The female voice is something that has become more and more important to me as I've worked in the film industry," said Meyer. "I'm honored to be working with Women In Film, Lionsgate, and Facebook on a project dedicated to giving more women a chance to be heard creatively."
The Twilight spin-off films will be produced and directed in partnership with a mentorship program of a who's-who of Hollywood filmmaking talents, all in the hopes of fostering the next generation of female filmmakers.
And what is truly exciting is that some of those mentors have already been announced and they are the best of the best, including the first Twilight film director Catherine Hardwicke, Modern Family star Julie Bowen, Meyer, Twilight star Kristen Stewart, Kate Winslet, Octavia Spencer and the woman who brought us the movie you can see when you watch Frozen online, Jennifer Lee!
Watch Twilight online and see how the universe began, and if you're interested in participating in the project, check out http://www.wif.org/.