The Academy of Motion Pictures Arts and Sciences has announced that their host for the 2015 Oscars will be someone who is all too familiar with killing it hosting award shows -- Neil Patrick Harris.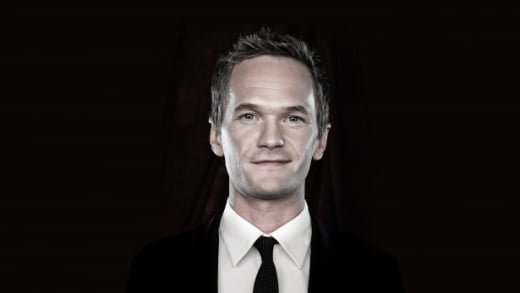 Show producers Craig Zadan and Neil Meron announced today that Harris is their choice to emcee the 87th Oscars on Sunday, February 22, 2015.
"We are thrilled to have Neil host the Oscars. We have known him his entire adult life, and we have watched him explode as a great performer in feature films, television and stage," said Zadan and Meron in a statement. "To work with him on the Oscars is the perfect storm, --all of his resources and talent coming together on a global stage."
Harris is over the moon as well. I mean, of course he is – it's the biggest show on Earth!
"It is truly an honor and a thrill to be asked to host this year's Academy Awards. I grew up watching the Oscars and was always in such awe of some of the greats who hosted the show," said Harris. "To be asked to follow in the footsteps of Johnny Carson, Billy Crystal, Ellen DeGeneres, and everyone else who had the great fortune of hosting is a bucket list dream come true."
Harris brings major acting, singing, dancing and hosting skills to the event, and we're sure that he will go down as one of the best. His work on the Tony Awards is legendary, with much of what he did on that New York award show that salutes Broadway going viral within minutes of him doing it.
Harris is currently starring with Ben Affleck and Rosamund Pike in Gone Girl and count on him spoofing that movie at some point during the big show!
Stay tuned for more as this story develops. And let us know what you think of the choice! 
Is Neil Patrick Harris a good choice to host the Oscars?