We loved Michael Caine's character in Now You See Me and are beyond thrilled to see him return in Now You See Me 2. What would you think if we told you that Daniel Radcliffe had signed to play his son? Bloody fantastic, wouldn't you say?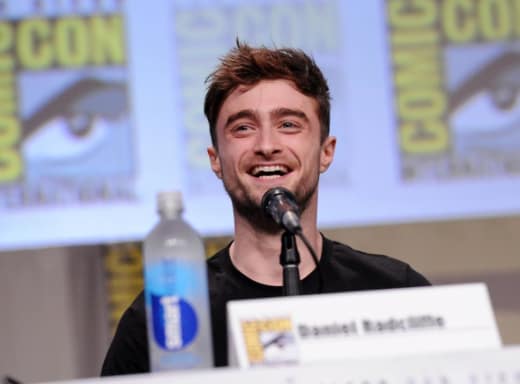 Caine let the cat out of the bag when he was talking to HeyUGuys. The Oscar winner appears quite excited at the idea of the Boy Who Lived being his onscreen child.
"There's a sequel to Now You See Me and we're shooting in London. I shoot in December, the whole of December in London, and my son is Harry Potter. I thought it'd be funny, me and Daniel Radcliffe as father and son," Caine said.
Woody Harrelson, Mark Ruffalo, Jesse Eisenberg, Dave Franco, Morgan Freeman and Isla Fisher are all returning in the sequel that is set to hit screens June 10, 2016.
In the meantime, see how the magicians/bank robbers got their start and watch Now You See Me online.