It's hard to believe that it has been almost 30 years since Pee-wee's Big Adventure hit screens from Tim Burton. Actor Paul Reubens has been synonymous with that character ever since and it appears that he has no problem donning the red bow-tie once again.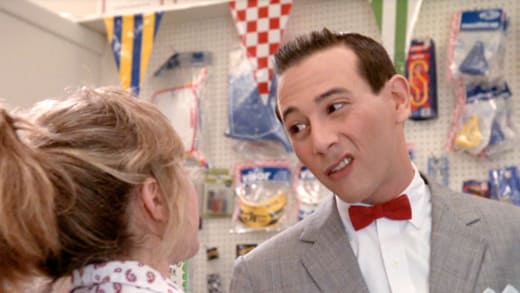 Reubens has announced that there would be an all-new Pee-wee adventure coming soon!
"There is going to be one," Reubens said to Jimmy Fallon on The Tonight Show.
"And I was hoping I could make this huge announcement tonight, but it's a week away, I think, from being announced."
Well, Paul, I think you just announced it!
Pee-wee's Big Adventure quotes have become almost iconic, so there is a huge popularity for the new film to live up to. But, since he has returned to the character in TV specials and on the stage, it appears that Reubens is more than ready to head back into Pee-wee's wild world.
Watch Pe-wee's Big Adventure online and recall why we adore this character so much and get all sorts of excited for his return!